🟠 The RemoteBase Deal Directory
Your Filterable List of Every Deal We've Ever Sourced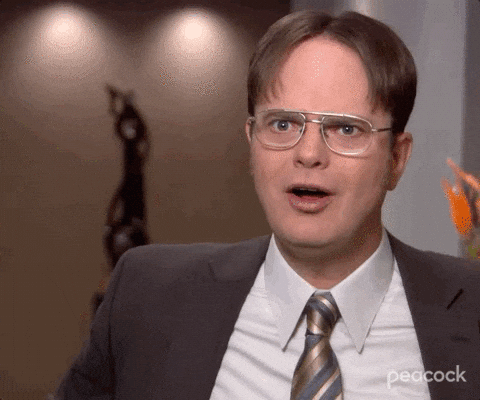 Our full deal list is exclusively available to you as a RemoteBase Premium member! 🏆
It's a ✨ filterable✨ list, updated in real time.
That means every time an alert goes out… The deals are added the filterable directory of nomad accommodation.
Here, we're explaining how to access & use the list, and answer some of the most common questions.
By the time you're done, you'll know exactly how to use the directory to access the very best deals, perfectly suited to you.
How Do I Access The RemoteBase Filterable Deal Directory?
You can access RemoteBase's Filterable Deal Directory right here…
How Does The RemoteBase Filterable Deal Directory Work?
The RemoteBase Deal Directory is run through Airtable, so if you're already familiar with Airtable, you'll be right at home using the list.
If not, here's a quick breakdown of how you can use the list to your advantage with an example scenario…
You are a nomadic couple, and you want to deals in LATAM, in rural areas with access to nature, and at least 2 bedrooms. 
Filtering For Locations
When you open the deal directory, You're met with the FULL list!
The Full RemoteBase Newsletter Nomad Accommodation Deal Directory
Step 1: Filter for geographic location.
Click the 'Filter' button in the top left. Now you'll see a 'filter builder'…
Step 2: choose 'Continent' and 'LATAM'
You'll see the list change to only the deals matching this criteria!
Adding A Filter For Bedrooms
Step 1: Head to the filter builder, again.
Step 2: Add a filter for Bedrooms, and use the toggles to select the bedroom options you need - in our example scenario that's 2 (in the screenshot, you can see we also selected 3 for good measure).
Again the list will update, to show you only the relevant listings.
Filtering For Category
Remember, in our example scenario, we're a nomadic couple, and you want to deals in LATAM, in rural areas with access to nature, and at least 2 bedrooms.
So now, we're going to use the category filter to see listings tagged as Nature / Rural. 
Step 1: Make your way back to the filter builder (again…).
Step 2: Select Category, and add Nature/Rural
Now, all of these filters have been applied to the list.
From over 2,200 listings, the directory is now showing you 26!
And you can keep going..

Maybe you're a real stickler for quality and customer service?
You can add a filter to only see SUPERHOST listings.
In some cases you might want to hone in on a particular country or 2.

Going back to our example… If you're a nomadic couple looking at LATAM, you might decide you're only interested in… Brazil and Mexico.

Great! Let's Filter for that…

The Possibilities Are (Almost) Endless
You can use these filters any way you like…
Don't know where in the world you want to be, but you know you need 4 bedrooms, with a reputable host?

👉 Filter Bedrooms to 4 , and SUPERHOST status to ✅
Traveling solo around the mega cities of South East Asia?
👉 Filter Bedrooms for Studio and 1 Bedroom and Locations to Bangkok, Ho Chi Minh, Taipei, etc…

Already in Mexico City, but want to head to the coast?
👉 Filter Country for Mexico, and Categories for Beaches/Water

So, happy filtering & safe travels!
Here's the link to the directory again…
✨ When listings are shared to your inbox, availability & discounts are accurate.
⚡ But that can change FAST.
Older deals likely wont have the same pricing or discount rate available.
❓ However…
Offering big discounts in the past suggests a host is open to doing so again.
We recommend contacting the host & ask for the best price.
Remember...
RemoteBase don't make commission on your bookings.
Our mission is to curate the best value properties.
RemoteBase Deal Directory FAQs
❗When I click the link, I get sent to the Airbnb home page.
This means the listing has since been removed from Airbnb (boo!)
❗When I click the link, I see a different currency.
First, check you're logged in. If you're still seeing a different currency you can change it with these instructions.
❗The dates I want are not available.
When deals are shared, they have available dates, but (obviously) that can change quickly.
You can message the host to check for available dates, but you might have missed the deal!
❗The discount % is different to what's in the RemoteBase Database.
When deals are shared, the monthly discount is accurate. But this can change at (almost) any time, either at the discretion of the host, or as a result of Airbnb's dynamic pricing.
If a host has previously discounted, there's a good chance they will do so again. Why not contact them and ask for their best rate?
❗What's the best way to ask for a discount?
There's no single best way, but some things to consider including in your request are...
Some compliments about the property (location, furnishing, etc)

That you'll be making a long-stay booking

That you'll be working remotely, and treating the property like a home (not a vacation rental)

That you have experience making long-stay bookings, and they are welcome to look at your profile reviews to see comments from other hosts (if you have them!)
❗What happens when I book?
Booking takes place between you & the host - RemoteBase is simply a curation service - so all of the usual rules and terms apply.
Got another question?
Email [email protected]. or hit reply on any we've sent you.

I answer all emails as soon as humanly possible!